We changed the culture of dating.
Match used to be the only dating site. By 2020 their brand struggled with the perception of being old and outdated. So they approached us for a rebrand.
In a culture obsessed with youth and young love we saw an opportunity to differentiate Match from the rat pack of apps and speak honestly with a demographic of daters that were being overlooked—Adults over 30. The truth is that Tinder, OKCupids and Hinges of the world cater to the cycles of young love and end up treating adults like leftovers. So we saw an opportunity to meet adults where they are at, celebrate their life experience and make them feel like the ones who got away.
We made the world realize that dating as an adult is actually the best time in your life to be dating.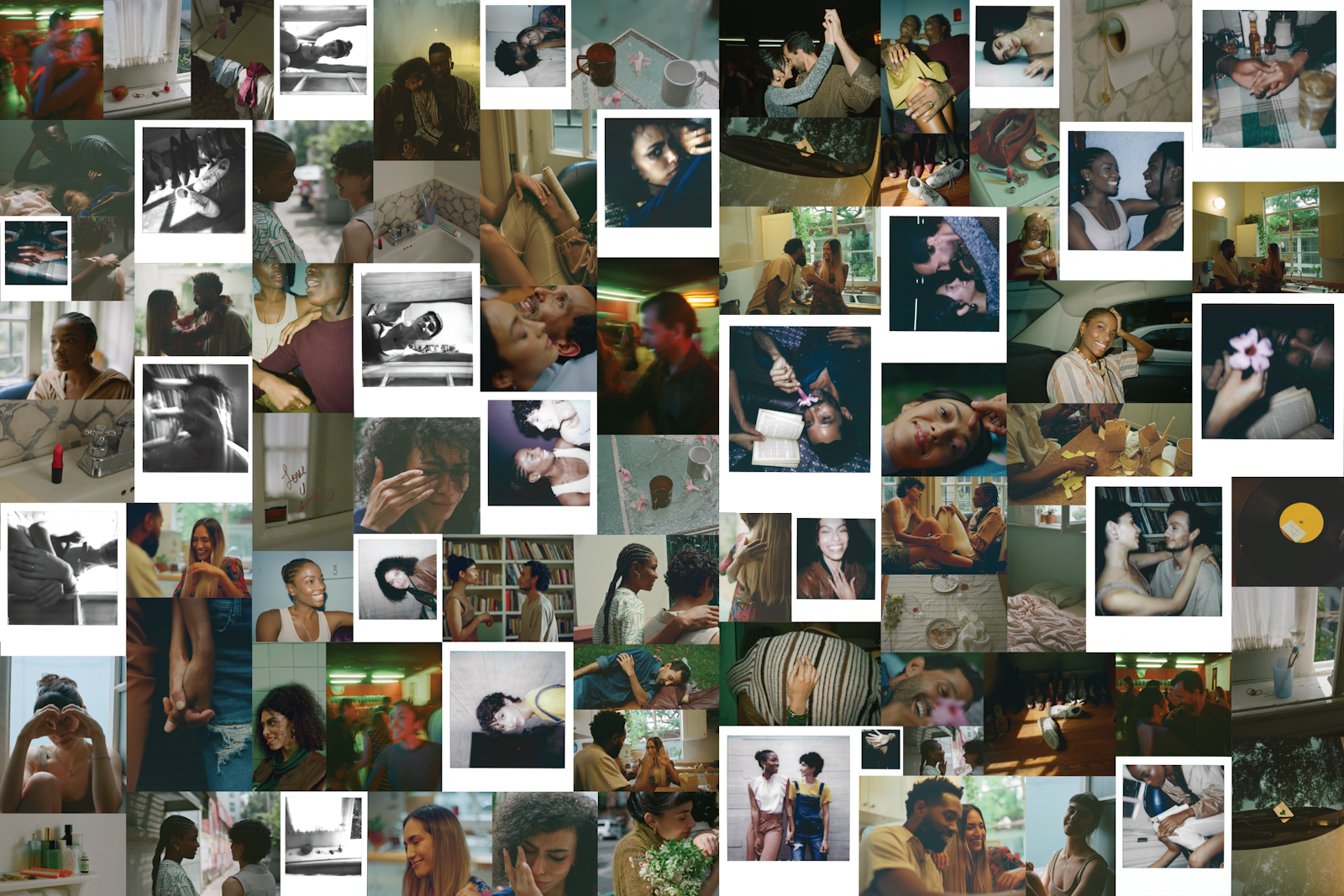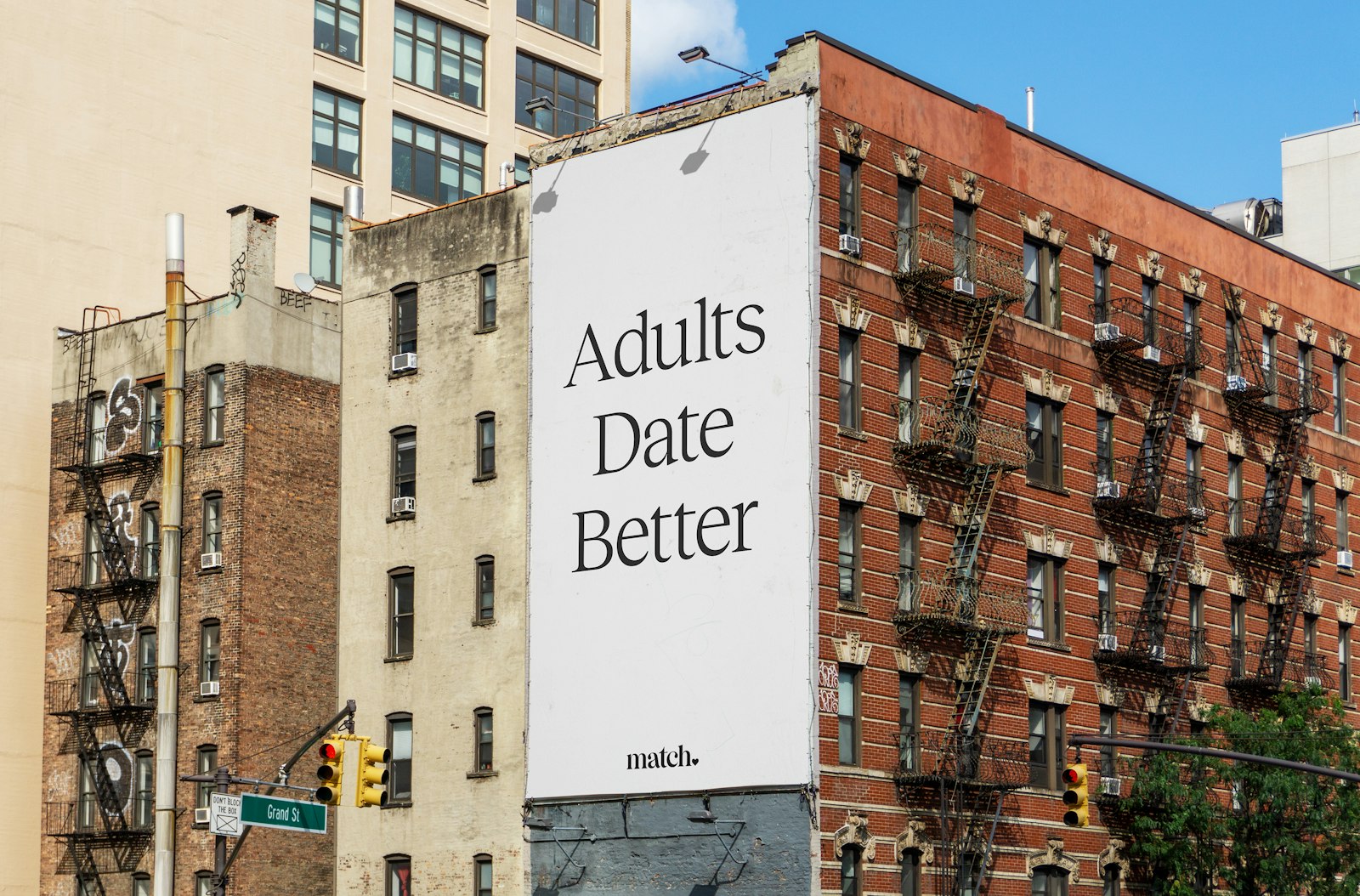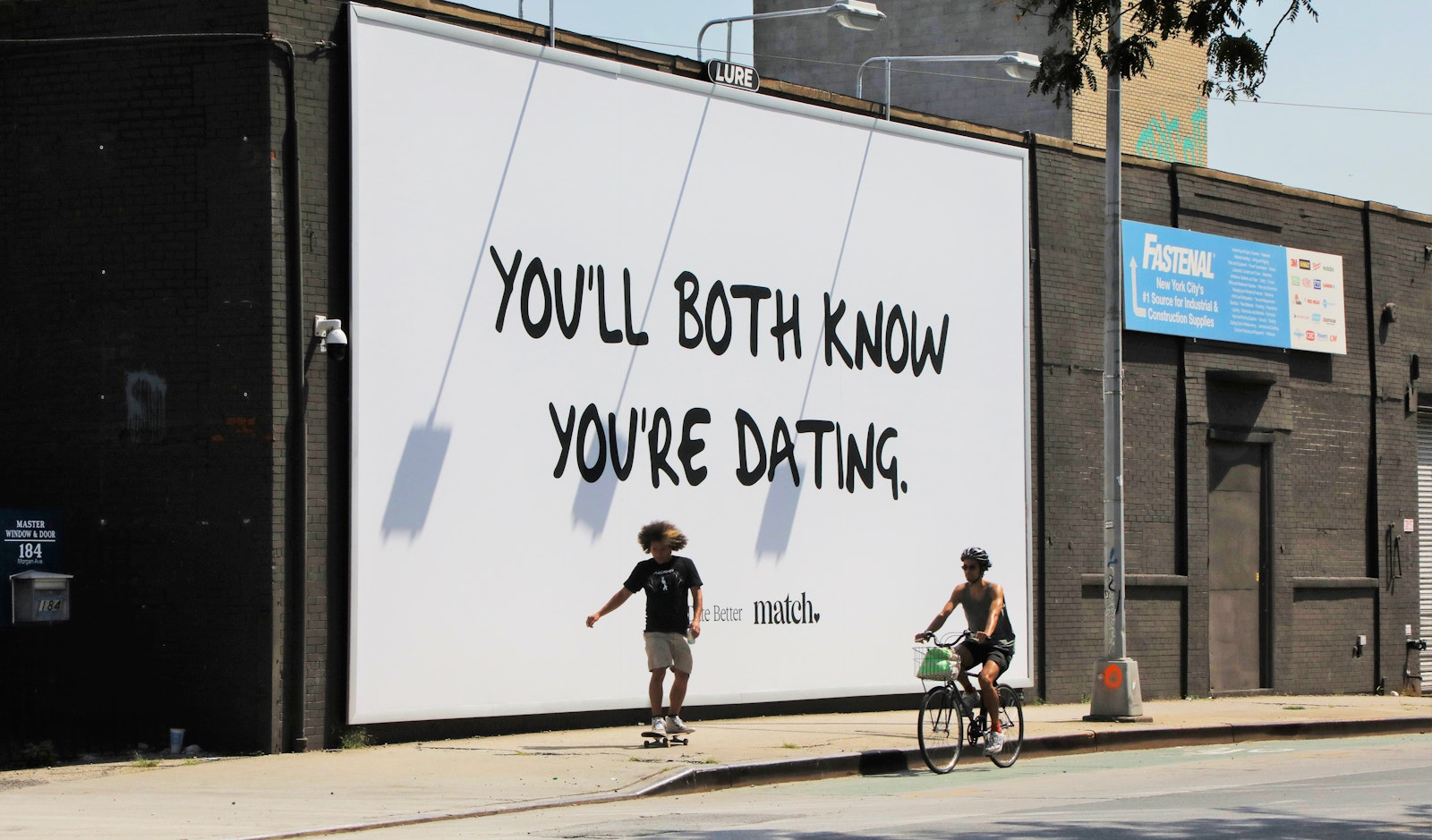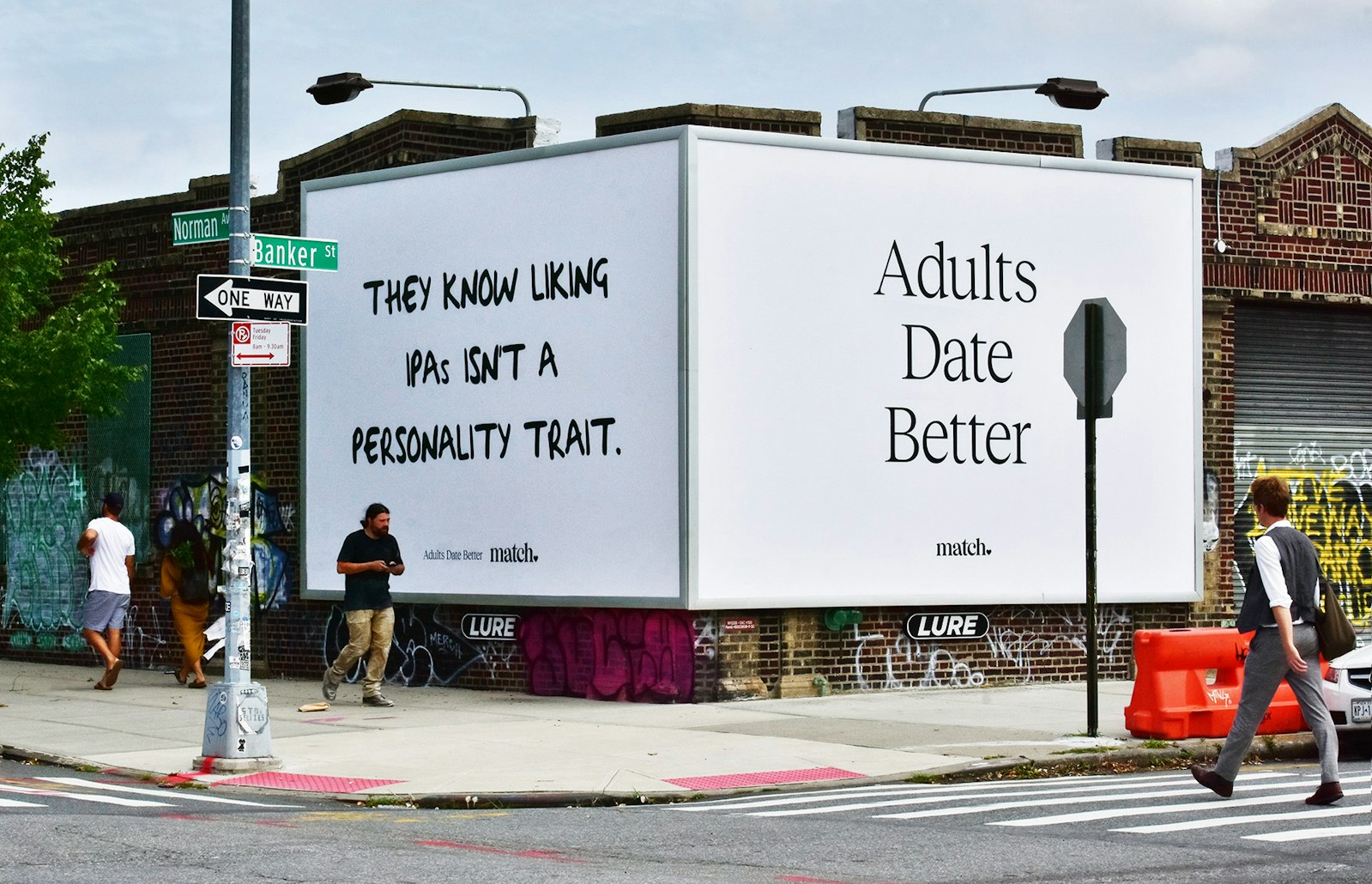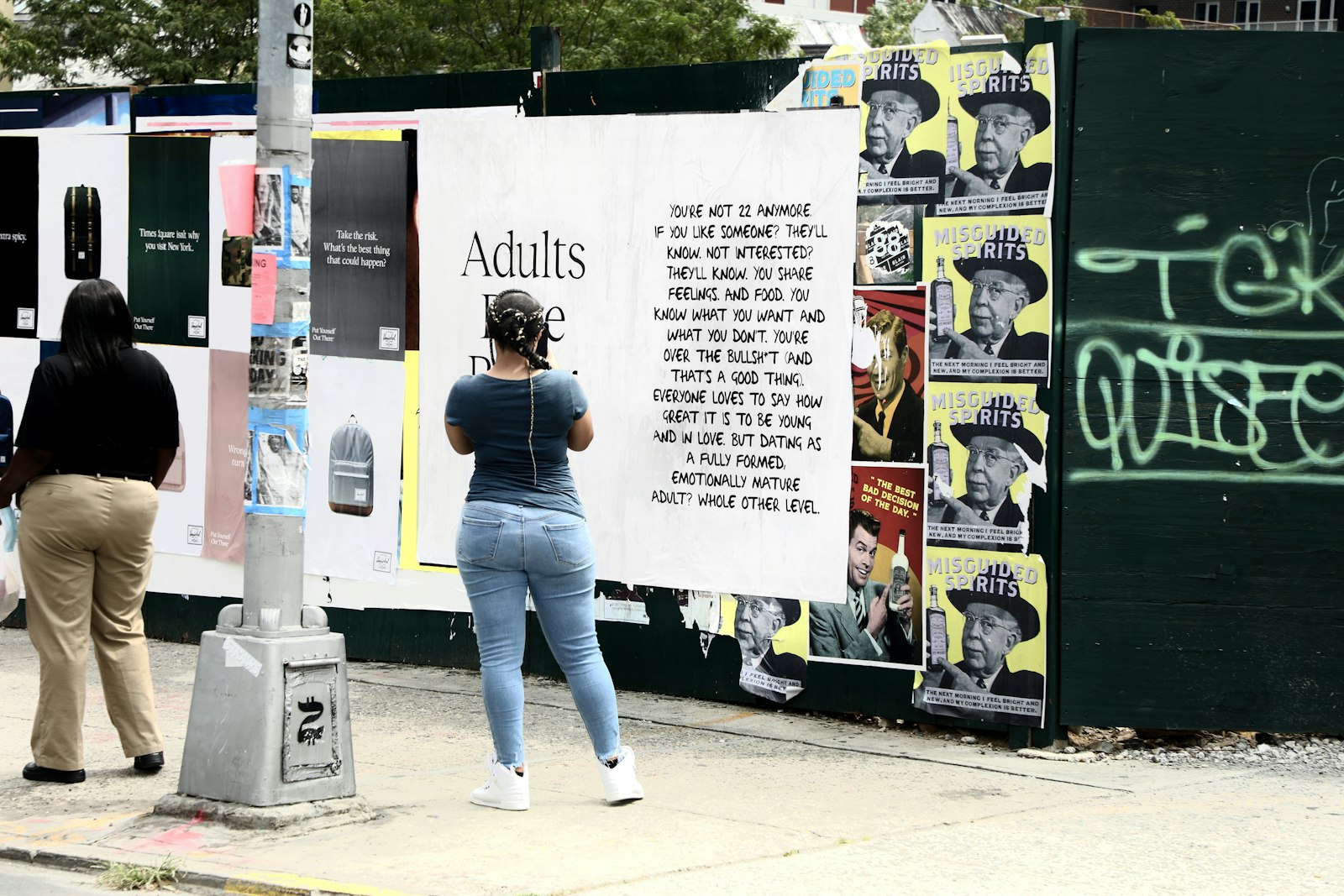 3x ghosts and you're out.
Adults Date Better isn't just a campaign, it's a brand ethos. We worked with Match to update their user interface with features that change the experience to be more friendly for adults.
One of the features, "ghostbusting", reminds daters to close out conversations and not leave people hanging. Because accountability is adult AF.